Surge in English SNP members: 'the core message is very attractive'
Scottish National party is signing up more supporters south of the border, among them ex-Labour and Green activists seeking a bolder alternative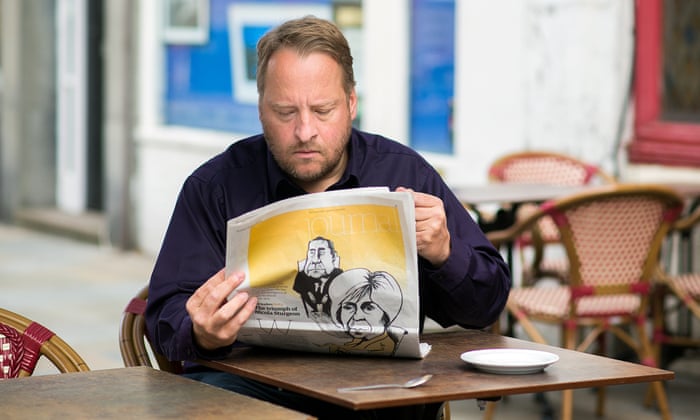 A London resident since he was a year old, Andrew Chevis might seem an unlikely recruit to the Scottish National party. Yet at a time when
the SNP is planning to spread its message beyond Scotland
, the former Labour party activist is one of an increasing trickle of English people who have gone a step further and signed up as members.
"There are thousands of us in England for whom the SNP's core message on the economy is a very attractive one," says Chevis, a one-time branch secretary for Labour in Battersea who joined the SNP after the independence referendum.
"I was impressed with the independence campaign and how it just seemed as if there was a ton of folk in Scotland who really believed that they could create a better, more social democratic nation."
An
SNP London branch
that meets each month has been gaining Scottish, English, Welsh and Irish members, according to Chevis, a 49-year-old who runs a business providing proof-of-age and identity cards. Some of the branch's 600 members take part in telephone canvassing and polling of Scottish voters, and a number were on the ground in Scotland helping out with the SNP's election campaign this year.
Sturgeon's strong performances in election debates broadcast across the UK was regarded as a factor in raising the party's profile outside of Scotland. Polls indicated that she was
Britain's most popular leader
and that the SNP
would get more votes than the Liberal Democrats
if it fielded candidates across Britain. Voters were asked by Survation to imagine that the SNP and Plaid Cymru were standing in all constituencies in Great Britain including their own, and the results gave the SNP 9% of the vote, one point above the Lib Dems.
Another new English recruit, who preferred to remain anonymous, said he had joined the SNP because the Labour party was not brave enough to argue for a real political alternative. "I am aiming to move to Scotland next year and they're the only ones advocating a social democratic alternative to the strands of neoliberalism advocated by LibLabCon," said the young man, a former Green party member living in Leeds who is from a Tory-supporting family.
"Part of the reason I am moving to Scotland is because I want independence. I'm now firmly of the belief that long-term the only way to get the social democratic policies I want is for Scotland to be independent, as England to me seems too firmly wedded to neoliberalism, especially with Labour not being brave enough to argue for a proper alternative, and with the rise of Ukip."
Angela Jariwala, another London-based SNP member and a digital communications manager, cheerfully admits to having "adopted" Scotland out of love born from visiting the country several times a year to explore its culture.
"I was brought up in a Labour house where my father was very active in the party so, come voting age, if even there was a glimmer of us voting for someone else we would get a clip round the ear," she says.
"I've enjoyed going along to SNP meetings. Because my friends here in London don't have the same interest in Scotland, they don't quite understand it. When they heard I had gone to the SNP conference they were like: 'Did you get any free shortbread?'"