SNP takes to opposition seats after blasting Labour for welfare bill stance
Nicola Sturgeon says her party offered the only opposition to the Conservatives, after slamming Labour for abstaining from a crucial vote on welfare reforms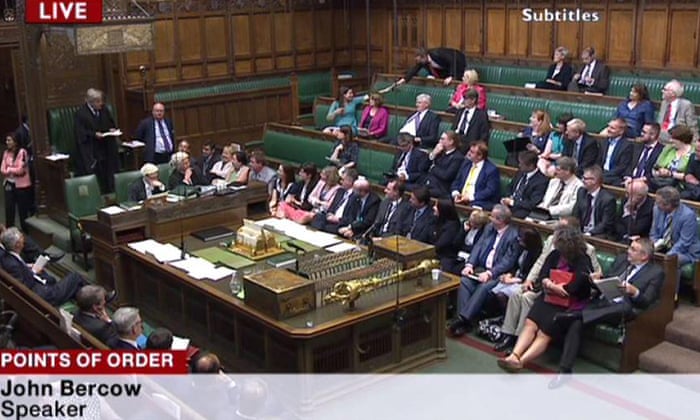 The Scottish National party defied convention to occupy the Opposition benches in the
House of Commons
, shortly after party leaders claimed they were the only "real opposition" to the Conservative government.
Stewart McDonald, the MP for Glasgow South, tweeted a photo of SNP MPs on the opposition frontbench on Tuesday afternoon, a space usually reserved for members of the
Labour
party, with the accompanying message: "@theSNP have taken over the main opposition bench."
The picture has since been deleted due to the prohibition of photography in the chamber, but screengrabs of the BBC parliament channel show tens of SNP MPs, including 20-year-old Mhairi Black – who ousted former shadow foreign secretary Douglas Alexander – sitting comfortably on the front row.
The move came as party leader Nicola Sturgeon insisted the SNP were the only viable opposition to the government, after Labour MPs abstained in a key Commons vote on welfare reforms on Monday night. The Scottish first minister said Labour's decision not to oppose the "ideological assault" on low-paid workers showed the party had "lost its sense of purpose."
While SNP MPs voted against the welfare reform and work bill, only 48 Labour MPs defied the party whip to vote against the bill. "If Labour had voted with the SNP against George Osborne's assault on those on low incomes, then the Tories could have been beaten last night," Sturgeon said.
"It really does beg a fundamental question, if Labour is not about opposing a Tory government that is waging an ideological assault not on skivers who don't want to work, but on people who are working hard on low incomes, if Labour is not about opposing that, what is Labour for?
"Last night just proves that Labour has lost any sense of purpose and it will be the SNP who increasingly will form the real opposition in the House of Commons."
Osborne's plan to cut £12bn from the welfare budget passed its first hurdle in the Commons by 308 to 124 votes. Hannah Bardell, the SNP's spokeswoman on fair work and employment, said Labour's "disgraceful stance" would haunt the party through next year's Scottish parliament elections and beyond. She added: "Labour had the perfect opportunity to join the SNP in a progressive coalition to oppose the Tories, but with some honourable exceptions they sat on their hands.
"Labour have completely abandoned any pretence of being a party of social justice and progress, just as they did when they so shamefully voted to support George Osborne's £30bn more austerity cuts."
This isn't the first time the SNP have caused a commotion over seats in the chamber. Shortly after the May general election, a handful of nationalists chose to sit directly behind the Labour frontbench and interim leader Harriet Harman when Parliament convened to re-elect John Bercow as Speaker. Questioned then about her choice of seating, Black responded: "I didn't see any signs."