Plaid Cymru must find its ambition

Plaid needs to ditch its pressure group mentality and present itself as a party of government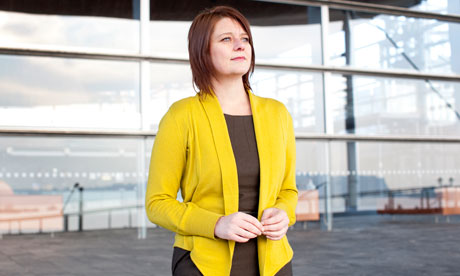 It is perhaps a deliberate piece of symbolism that Plaid Cymru heads this weekend
for its annual conference
not to the northern or southern coastal strips but to Powys, the great land-bridge that connects the whole of Wales. It's certainly a metaphor for the challenge that
Leanne Wood
, the new leader, faces. Can Plaid become the truly national party it proclaims itself to be in a small country still bedevilled by division?
It's here in the heart of Wales that past attempts to unite behind a single flag have flourished, then foundered. Cymru Fydd, the home rule movement that Lloyd George briefly flirted with, was born just up the road. And it was in the town of Brecon where conference delegates gather that Owain Glyndwr won his last battle in the war of independence exactly 600 years ago, only to die, a broken man, somewhere in the semi-autonomous republic of Erging to the east.
After centuries of struggle and a lot of introspection, we have somehow managed to claw our way back to that same halfway house of semi-autonomous status. So where do we go from here? Answering that question, Plaid's satnav has a bright new voice. Wood is not only the first woman to lead the party, she is the first, like 80% of Welsh people, who wasn't brought up a Welsh language speaker. She's also the only working-class leader of a major party in Britain today. In many ways she is Labour's prodigal daughter, which is why it fears her the most.
With a few council byelection victories recently chalked up, Plaid's battalions gather in Brecon in buoyant mood: just try booking a hotel there this weekend within a 145-mile radius. But bringing Brecon to a standstill is not quite the same feat as doing it in Barcelona, as 1.5 million Catalans did on Tuesday. Plaid is, for the moment at least, small-nation nationalism's underachiever.
But we live in singular times. Pro-independence Québécois – almost wiped out by the NDP in last year's federal elections – were carried to victory in the province last week
on a noisy wave of pan-wielding students
. In Rio in 2016 Andy Murray may be vying with Chris Hoy to win the first gold medal in a Scottish vest. Carwyn Jones, the Welsh first minister, likes to joke that if England too leaves the union he will have to argue with Peter Robinson, first minister of Northern Ireland, over who gets the seat at the security council.
He has already said who'll get the nukes
.
It is this chronic lack of ambition, and the confidence needed as its foundation, in our country and in our ourselves, that is the essence of the Welsh predicament. Wales should be a "laboratory of innovation" for a Labour party everywhere else in opposition. But there has been a curious lack of creativity in Cardiff Bay. Last month's announcement of a new Welsh government-backed Public Policy Institute is a welcome move – but it's odd that it won't be able to commission outside research. It will be a thinktank, as one blogger put it, that cannot think.
There are some at least prepared to flex their devolutionary muscles, as Leighton Andrews, the Welsh education minister,
did this week
over the English GCSE debacle. But the cruel fact is that while we may be able to upgrade those pupils' exam results, not enough is being done to upgrade their long-term prospects. Welsh youth unemployment has increased almost fourfold in a year, and the Welsh wealth gap with the rest of Britain is wider now than at any time in our history.
It is too easy to blame the Tories or England for our problems. All of us in Wales have to take our share of responsibility. Welsh nationalism's fault has been its failure to communicate directly with people in all parts of Wales. A party that wanted to conserve (language and culture) and modernise (economy and institutions) at the same time was always going to run the risk of sending mixed messages. Seen through a largely external media's lens, Plaid, with its monolingual moniker, was branded a Welsh language party in the mental maps of the English-speaking majority.
This conference is a chance to recalibrate Welsh nationalism's priorities, and train its sights squarely on the squandered potential that is today's Welsh economy. The party needs to make a wager with the Welsh people – too poor for independence now, elect us so we can ensure it's a realistic choice in the future. It needs to ditch its pressure group mentality and present itself as a political party with a programme for government. And to do that it must reach out in new ways to every person in Wales. It's a
perestroika
moment for a country crying out not just for new ideas and new hope but also, perhaps, a new party of Wales.